Soroush Corporation includes two subsidiaries named "Elm-o-Sanat Kian Company" and "Soroush Samen Industrial Complex".

Elm-o-Sanat Kian Company
Elm-o-Sanat Kian (EOSK) company started its activities in 1979 by manufacturing industrial parts with machining method in Tehran, Iran. Then in 1984, it marked a new season of its industrial activities with the production of the components and products related to the automotive industry and cooperation with Iran Khodro.
In 1995, after transferring the company to Jajrood industrial city, the products of EOSK has dramatically changed in terms of variety and circulation. Some of the products were as follows:
Auto lift jack, Peugeot 405 jack, auto door lock, auto seat recliner, brake booster, upper and lower steering wheel fastener, steering wheel crank handle, car differential reinforcement, lower fastener for the handle springs, underbody engine tray, car wired basic and washer, Peugeot 405 engine cover hinge, front and rear car window roller, Peugeot door locks, car clutch parts, Peugeot engine cover lock, Peugeot exhaust hanger, Peugeot manual recliner, and other parts for Peugeot seat. 
In 2010, the workshop moved from Jajrood to Hashtgerd industrial city and company's activities then focused on manufacturing various auto seat's parts. Now the EOSK company's main customer is Soroush Samen industrial complex which provides 90% of its required parts. Currently, the products of EOSK are more than 80 required pieces in auto seat frames of Peugeot 206, Peugeot 405, Peugeot Pars, and Samand which are as follows:
Peugeot 405 and Peugeot 206 mechanical recliners
Peugeot Pars electric recliner (manufactured by fine blanking method)
Peugeot 206 and new Peugeot 405 seat rails
Types of seats brackets and flanges for Peugeot 206 and new Peugeot 405 and auto seat pressed metal parts
Major production activities of the EOSK company are pressing, assembly, and welding.
EOSK company has its own professionals and experts leading on designing and manufacturing of seat recliner production line within the country. Also, it is one of the very few seat rail manufacturers in Iran and the quality of its products meets the high quality standards.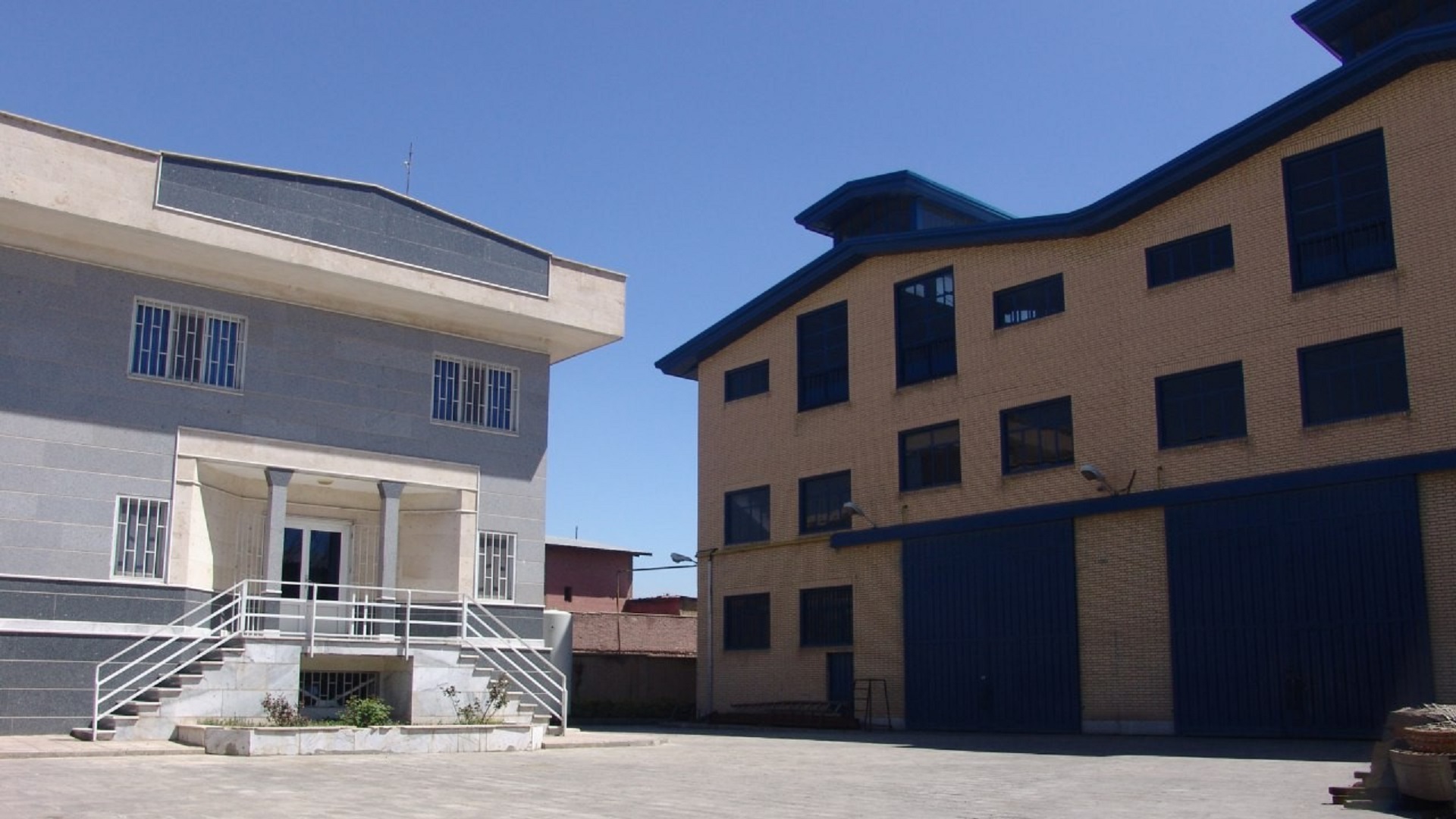 Soroush Samen Industrial Complex
Soroush Samen industrial complex started its industrial activities in 1996 under the title of Samen Machine by designing, manufacturing, and setting-up production lines. Meanwhile, the company made many efforts in creating and securing a place in Iran's industrial environment. As the main expertise of the company's founders were in design, manufacturing, and implementation of production lines, and also they had a good background in designing industrial molds and producing metal parts, they entered as a component supplier into the competitive auto sector.
In 1999, Soroush Samen chose auto seat frame as its main product in Hashtgerd industrial city. In the process of designing and manufacturing mechanized front seat frame and seat height adjuster production lines, the cushioning level and spray painting production lines were also designed up to the international standards. As a result, Soroush Samen became one of the automotive seating suppliers in the auto industry of the country. The company was always seeking to improve the fields of quality, management and efficiencies; and the quality of the products are very high.
Soroush Samen not only manufactures its products with speed, quality, acceptable standards on the national and international levels, and with competitive price, but also enjoys technical science technology, equipment and machinery, expert engineers, and other powerful infrastructure.
Soroush Samen complies with the international standard requirements ISO/TS 16949, the special requirements of customers, including SSR2 Sapco requirements (in the fields of quality, logistic, design, development, IT, and finance), SSPR1 safety requirements of Iran Khodro, and Sazehgostar special requirements for the presence in the Saipa supply chain. As a result, Soroush Samen has been the main choice of to supply the auto seats for the auto companies in Iran.
Currently, Soroush Samen is in the transition to IATF 16949, and it is expected to be the first auto seat manufacturer certified with this international standard in the domestic market.